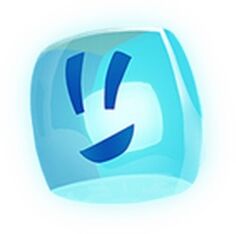 VIC
(short for
V
irtual
I
nformation
C
ube) is the main protagonist of the 2011 video game Disney Universe.
Overview
VIC is first talking to the player about how he and the Bots created Disney Universe. However, HEX has hypnotized the Bots and VIC had a confrontation.
Ingame
VIC teaches tutorials first in the Pirates of the Caribbean World. Sometimes, he's seen giving tips on loading screens before HEX mocks. He also gives the guest a random powerup.
Ending
Near the end, VIC talks to HEX why he lost by convincing him to do "It's a small world" instead of bringing another revolution of bots. This ending is only played for completing all available worlds at least once.
Ad blocker interference detected!
Wikia is a free-to-use site that makes money from advertising. We have a modified experience for viewers using ad blockers

Wikia is not accessible if you've made further modifications. Remove the custom ad blocker rule(s) and the page will load as expected.