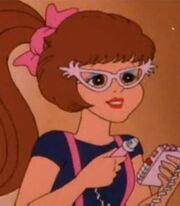 Switchboard (Brenda) is the Self-dubbed "Guru of Gossip," Switchboard (Brenda) There's nothing Switchboard won't do, and very little she hasn't done, to find the latest dirt and dish it out at the teen country club. However, she was shown to be reluctant to spread false gossip. Her younger brother is ultra-precocious, Chester. 
Ad blocker interference detected!
Wikia is a free-to-use site that makes money from advertising. We have a modified experience for viewers using ad blockers

Wikia is not accessible if you've made further modifications. Remove the custom ad blocker rule(s) and the page will load as expected.