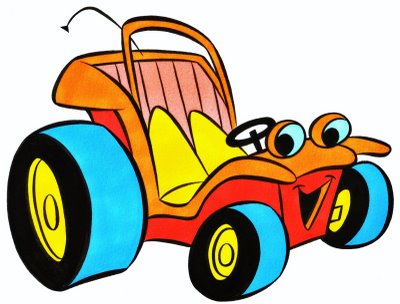 Speed Buggy
is a talking dune buggy.
Physical appearance
Buggy has wheels. seats on him, has eyes, is painted orange, has mouth so he can drink and eat, and he somehow can hold things.
Personality
Insert details here.
Crossovers
The New Scooby-Doo Movies
Scooby's All Star Laff-A-Lympics
Associates
Ad blocker interference detected!
Wikia is a free-to-use site that makes money from advertising. We have a modified experience for viewers using ad blockers

Wikia is not accessible if you've made further modifications. Remove the custom ad blocker rule(s) and the page will load as expected.