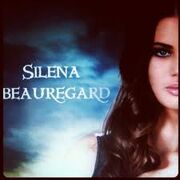 Silena Beaurgard is the daughter of Aphrodite, and the former counselor of Cabin Ten. In the books she made several small appearances until the Last Olympian where she was shown to be dating Charles Beckendorf. She was a spy for Luke, and ultimately it was her downfall, but she left on the good side. She also appeared in the latest Sea of Monsters movie on Luke's rebellion side.
Ad blocker interference detected!
Wikia is a free-to-use site that makes money from advertising. We have a modified experience for viewers using ad blockers

Wikia is not accessible if you've made further modifications. Remove the custom ad blocker rule(s) and the page will load as expected.