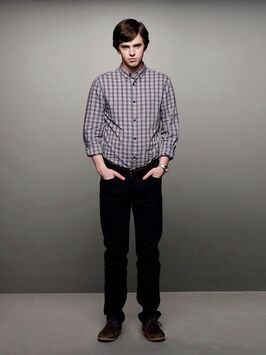 Norman Bates
is the main protagonist of
Bates Motel
tv series. He is a smart, quietly funny, handsome and sometimes shy seventeen-year-old boy with an intensely close bond with his mother, Norma Bates. Norman is resistant to starting over in a new town, but changes his mind as he begins to spread his wings. Norman slowly transforms into the iconic character depicted in Robert Block's popular novel and Alfred Hitchcock's film adaption of that novel,
Psycho
.
Ad blocker interference detected!
Wikia is a free-to-use site that makes money from advertising. We have a modified experience for viewers using ad blockers

Wikia is not accessible if you've made further modifications. Remove the custom ad blocker rule(s) and the page will load as expected.