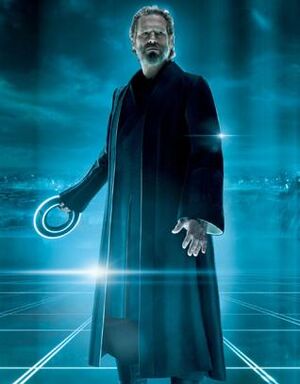 Kevin Flynn
is the principal protagonist of "Tron" and he passes the position down to his son Sam in "Tron: Legacy". He is a user who ends up in the computer world. He dies in the sequel and in Kingdom Hearts: Dream Drop Distance.
He was portrayed by Jeff Bridges who also portrayed Roy Pulsipher in the 2013 film R.I.P.D. (Rest In Peace Department).
Ad blocker interference detected!
Wikia is a free-to-use site that makes money from advertising. We have a modified experience for viewers using ad blockers

Wikia is not accessible if you've made further modifications. Remove the custom ad blocker rule(s) and the page will load as expected.