The Heroes Wikia is an off-shot of the "Villains Wiki" and is designed to be a comprehensive database of heroes from all media - ranging from cartoon shows of old to epic dramas, movies and video-games. Heroes are an ancient traditional spanning across almost all cultures and capturing the imaginations of young and old - this wiki seeks to pay homage to those childhood fantasies as well as characters who continue to inspire us well into our adult life.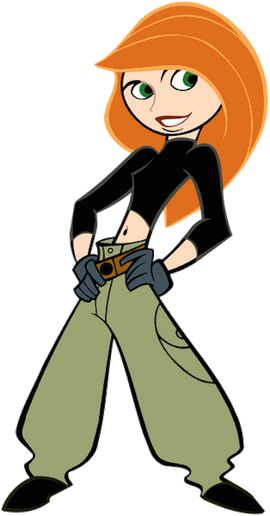 Kimberly Ann "Kim" Possible is the main protagonist of the series and the title character from the animated television series Kim Possible.
Kim debuted in the series opening episode in June 2002, and starred in all 65 episodes of Season 1-3. She made her Season 4 debut in an episode broadcast exclusively over the Disney Channel website, returned to Disney Channel on the 10th of February.
She has long red hair and green eyes. She wears baggy pants and a black turtleneck that shows her belly-button.
Kim is a tomboyish high school student and freelance hero. She is unusual in this field in that she has no secret identity; for the most part, her classmates are aware of her work but do not comment on it unless it affects them directly. At school, she is cast as one of the "popular kids," head of her cheerleading squad at school, and a straight-A student, rather than as a misunderstood outsider/underdog.

---
To Vote for next month's Hero For Headline, go to Heroes:HFH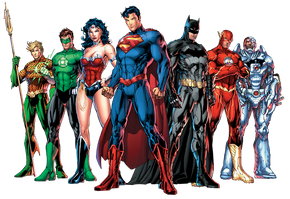 0
Heroes Wiki
Join the Chat>

Which Hero type do you think is the best?
Before contributing, please read our rules and abide by them.
NO REAL WORLD EXAMPLES - in order to keep our wiki as neutral as possible we will no longer be allowing the creation of "Real World" articles, unlike fiction the real-world is rarely black and white in terms of morality and one man's "hero" can be another man's "villain" (no matter how noble they may appear). As such we have decided to stop the practice of adding real-world articles to this wiki and are now catering exclusively to fiction, folklore and theological figures.
NO FAN-FICTION - We do not allow fan-fiction on this wiki. Original content is to be kept on your user page. Only notable "fiction" (NOT OF ONES OWN MAKING) is allowed. If something is not found on KnowYourMeme.com or does not have videos on Youtube not made by the original author then it will be deleted on sight. You can create this kind of stuff on the Heroes Fanon Wiki.
Plagiarism - Any article added to this wiki must be of your own making. Articles found to be taken from other sites without permission will be deleted without warning.

We are currently housing
21,994
articles, and
76,675
files.
We need YOU to help us expand and add articles to this wiki!

For starters, please sign up to create a FREE personal account, or log in if you already have one, and review our editing rules.
---
---
If you're new to Wikia, please use the above links to get started.
If you already have editing experience, and you have an article relating to a hero to contribute, use the box below to create it:
If you're looking to help with cleanup, you can start here:
---
---
Check out the
community portal
to see what the community is working on, to give feedback,
or just to say hi.